Hi I'm Kristi, better known as Creative Kristi, the energetic & bubbly force behind my personal blog, Creative Kristi & my blog design business, Creative Kristi Designs. I am a 29 year old reluctant military wife to my wonderful hubby of 6 years, Military Man. Want to know how we met? Together we have two wonderful children, Little Man who is 5 and Miss E who is 3, our third is due August 2013! We live in Maine, both my husband and I grew up here and pretty much love it.
I made it my mission on Military Man's last deployment to find something just for me, that would fulfill my creativity and that is how this blog was born! I call myself a 'reluctant' army wife because deployments & separation is not what I had in mind when I used to dream about my future husband.
But when life hands you lemons- decorate with them!
I have been lucky enough to have some of my projects featured on these blogs. Please go give them some comment love!
I spend my days drinking entirely too much coffee, homeschooling my two little ones & making the blog world gorgeous & fabulous! My mission in life is to spread some bloggy love & I want everyone to feel the love so tweet at me, say hi & tell me what your biggest blogging fear is.
I have always enjoyed creating things and finding new ways to make something- this blog is just a way for me to share that! I am an eco-friendly, cloth diapering, breastfeeding, organic eating Mama. I love to recycle & re-use and a lot of my crafting comes from trying to find the cheapest way to do something while using the least amount of new product!
This blog's mission is:
To make sure nobody puts YOU in a corner
Introduce you to everyone I knows (& some I just met), making sure you get the information you need & want and feel a little loved on by the time you leave!
Help you leave CreativeKristi.com with a huge smile, bounce in your step & loads of knowledge in your brain!
I now offer private advertising & am PR Friendly! I would love to talk to you!
I will gladly accept products for reviews that I feel are in line with my subject matter. I will not return product that is sent to me and I do not promise to write a post.
If you would like to sponsor a post please know that I will require the product plus a $100 editorial fee. The post subject/content/project will be up to my discretion and I will be honest in my opinion of your product. If I do not like your product I will email you privately and we can either work together fix the issue or I can just not publish the post. The product will not be returned and editorial fee is not refundable.
I do not do giveaways anymore due to the enormous lengthy legalities that I do not fully understand and do not want to do anything that could possibly be illegal.
email:kristi (at) creativekristi (dot) com
twitter
Facebook
Projects:
{Past} Blogging Tips Contributor at: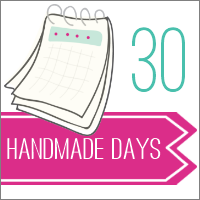 Thirty Handmade Days
1st Annual Haven 2012 conference coordinator & 2013 Haven Web Editor
2012 & 2013 Blissdom Community Leader {Past}